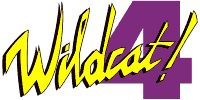 Practical Applications
Almost any company or organization with a need to communicate can make good use of a Wildcat! system. We'll take you on a quick trip to three very different companies, each of them using the Wildcat! to communicate effectively and economically with their staff, clients, customers and the public.
---
Apparel Exchange
"Wildcat! provides the tools to allow us to be a fast, bottom-line, results-producing, business-to-business company."
Ann Kohler, Co-founder, Apparel Exchange
Apparel Exchange, a garment industry clearing house based in Atlanta, Georgia, specializes in linking apparel manufacturers with suppliers of fabrics, machinery, contracting, and ready-to-wear. They needed to distribute catalogs and samples from various manufacturers in a timely manner, but print media was too expensive and slow for the fast paced industry.
Using a custom designed application and Wildcat! BBS, Apparel Exchange offers customers electronic catalogs of scanned swatches of material. The catalogs can be sent to anywhere in the world in minutes, easily be customized for special niche markets, and quickly and inexpensively changed. Besides using Wildcat! for the electronic catalog, Apparel Exchange created an automated online database system where suppliers and customers can enter the materials they are selling or searching for right from Wildcat!. When a match is found, the Apparel Exchange system immediately notifies the interested parties by fax.
---
Apollo Trust Company
"We were the first community bank in the nation to offer customers online banking services, and Wildcat! has been with us from day one. Now we're offering Internet access to our customers through Wildcat!, and they love it!"
R. Scott Brunermer, Compliance Officer
Apollo Trust Company, a community bank based in Apollo, Pennsylvania, uses a Wildcat! , along with the Internet services it provides, as customer benefits of the bank. During the 1980s, Apollo and surrounding communities were hit by the closure of steel mills leaving the area economically challenged. Bank executives reasoned that putting up a Web site could raise awareness of Apollo's economic and business opportunities to nearby Pittsburgh and other cities. And the favorable publicity and goodwill the bank received from offering Internet access and online financial services would offset the cost of doing it.
The project has proven extremely successful. When customers open an account with Apollo, they are granted world-wide access through the Internet. And because the Apollo system operates twenty-four hours a day, bank members can access account information, balance their checkbooks, and apply for loans online when it's convenient for them. They can access a large library of files as well as participate in local public message forums. Members also can communicate through E-mail with their children away at school and keep up with the latest information around the world through Usenet News.
Apollo's system works on several PCs hooked together in a LAN through Ethernet. They have one T1 line from their local telephone company, plus a PC connected to a satellite feed for their weather and news information. They offer several dial-up modems for community access and even more telnet lines for outside use.
Because of the depressed economic status of the area, Apollo has extended its Internet services to the entire community for a very small fee. This move has gained them even more positive visibility in the community, increased the number of bank accounts and inspired many of their banking colleagues, business partners and clients to get online.
---
Virtual Medical Center (VMC)
"We know of health professionals who have bought computer equipment for the sole purpose of hooking up to the VMC. Knowledge of electronic technology has infiltrated into the community so much that every public health department in the state has a modem."
Robert J. Flaherty, MD, Project Director
It's usually not too hard to find an expert opinion on a tough medical problem -- if you happen to be working in a large hospital. But what about smaller hospitals and one-person practices in sparsely populated regions? Doctors at Montana State University have a solution: the Virtual Medical Center (VMC).
Medical care specialists can request information by posting a message on the Wildcat! system. A faculty member then researches the request and responds, generally within 24 hours. The VMC file database contains a wealth of information, including health related newsletters, diagnosis and treatment recommendations, public health advisories, health information resources and health legislation information.
Health professionals can also use the VMC Wildcat! to pursue continuing medical education courses. Callers can search the database by topic, date and course location to identify appropriate opportunities to further their education.
---
REALTY-dot-COM
"Our real estate agency needed a Web server that wouldn't leave our dial-up users behind. The combination of Wildcat! and wcCode gave us the tools we needed to create a high-performance property listing platform loaded with power and flexibility. Care to guess who's getting all the home sales now?"
Jeff Tucker, Broker/Webmaster
Real estate broker Jeff Tucker uses a Wildcat! to publish his office's real estate listings to increasingly Internet-savvy home buyers. And because it can utilize standard phone lines, anyone with a computer, Windows and a modem can also preview homes with the same full-color, point and click screens.
By creating an electronic catalog with numerous pictures of homes, realty.com gives its listings a broader range of exposure. Buyers can search for and preview properties in the comfort of their own home. By specifying the city, price range, number of bedrooms, and even square footage, buyers can narrow their search to only those homes that fit their exact needs. When buyers find a home in the catalog appealing, they send an E-mail message to the agent asking for more information or an appointment to see the home. This search capability saves a tremendous amount of time for buyers and agents alike.
Besides previewing homes, buyers can check mortgage rates, create amortization schedules and participate in message conferences to discuss area prices, schools and shopping facilities. As an additional revenue stream realty.com offers advertising space to housing related businesses such as mortgage, home warranty, and title companies.
Besides serving the local Charlotte area, realty.com links to a national network of real estate offices so that buyers looking to move across the state or the nation will find visiting the site a valuable asset. Tucker's Wildcat! system ultimately saves him time by acting as his assistant and promoting a positive, market-leader image to the community -- both of which have increased listings, sales, and best of all, his bottom line.
---