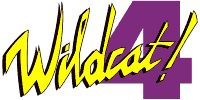 An Exciting Array Of Add-On Packages
Our powerful collection of add-on utilities will enhance any Wildcat! 4 BBS. Developed by the same Software Engineers that brought you Wildcat! 4, these utilities have the same easy-to-use interface as the rest of the Wildcat! 4 family, and are fully supported by Mustang Software, giving you a single-source for all your BBS needs.
---
wcPRO - Utilities For The In-Control Sysop
wcPRO provides powerful user, message and file database maintenance capabilities. You can create custom reports with more than 20 pages of online statistics, create custom command macros for nightly batch processing, and export BBS data into other formats for external applications.
Our relational database handling makes managing your BBS callers, files and messages quick and easy. The wcPRO utilities package also includes our fax-on-demand processor, wcFAX, so your callers can request data online and receive product literature, registration forms, and price list documents via their fax.
---
wcCODE - Custom Online Development Engine
wcCODE allows you to develop custom applications to enhance or change Wildcat's operation. BASIC-like syntax combined with an Integrated Development Environment makes it easy to use the more than 200 built-in functions, including access to Wildcat!'s internal operations. wcCODE allows you to customize Wildcat! and write applications which will work on any Wildcat! 4 BBS. Easy-to-read manual and sample applications like our wcLIST BBS Lister and an on-line order system are included.
---
wcGATE - Internet/MHS Messaging Gateway
A sophisticated messaging gateway, wcGATE enables your callers to send and receive Internet E-Mail and news right from your BBS without having to know a single Internet command. Built-in support for satellite connections means your callers can have a constant flow of Internet information at their fingertips. wcGATE also allows you to transfer BBS messages to your company's favorite MHS-compatible E-Mail system. Outside sales-people and remote offices can leave messages on the BBS and have them directed to the appropriate mail box on your LAN using Novell's Message Handling Service.
---
wcBILLING - Online Billing Module
The newest member of the Wildcat! 4 family is the ultimate tool for sysops operating their BBS to generate income. You can bill your callers for any action performed on your BBS. Includes report and invoice generation, pre-pay and post-pay models, and it's fully customizable!
With wcBILLING, you now have the flexibility to credit or debit your callers account balances by the minute, for reading and writing messages, uploading and downloading files, using doors, chatting, and much more. It also includes custom report and invoice generation using @-code macros and the ability to export transactions to DBF, fixed length, or comma delimited ASCII files.
And you don't have to run a pay service to take advantage of the accounting features in wcBILLING. It is also a powerful tool for documenting how your BBS resources are being used and which callers are using them the most, or the least. Take total control of your BBS today with wcBILLING for Wildcat! (requires v4.11 or later).
Support for both Pre-Pay and Post-Pay billing systems.
Full international support - you define the value of credits in your local currency.
You can charge different rates based on time of day, day of week, and/or holidays.
Define up to 1000 different Billing Profiles.
Support for importing and exporting transactions for use with external applications.
Automate transaction processing and report generation with command files.
Manipulate transaction data from within your wcCODE applications.
Invoices can be automatically posted as messages to the users.